Zazzle Associate Referral Program
Earn a minimum of 15% and up to 30+% on referrals!
You don't even need to open a Zazzle store!
Zazzle pays you a 15% referral fee plus up to an additional 17% in volume bonus on each sale that you refer through your website, blog, email, Facebook, Twitter, other social media, or offline.
Zazzle is completely free so it's all profits to you!
Once you've signed up for your account go to the top of the page where your name is displayed and hover your mouse, click on my account, and in the blue title bar click on the word Associates. Here you'll find your 18 digit Associate ID number that you will use to track your referrals and how to get started using your associate id.
Place your referral link, ?rf=xxxxxxxxxxxxxxxxxx, after the web address for any product in our store. Go there now:
Natural View Zazzle Store
Copy the code below, replace "238670445767437550" with your associate id or leave as is if you'd like to link to us without receiving referral commissions.
<a href=http://www.zazzle.com/naturalview?rf=238670445767437550 target='_new'>Natural View</a>
See other
gifts
available on Zazzle.
At the top of panel click " COPY PANEL", "MAKE MY OWN PANEL", "SEND TO A FRIEND"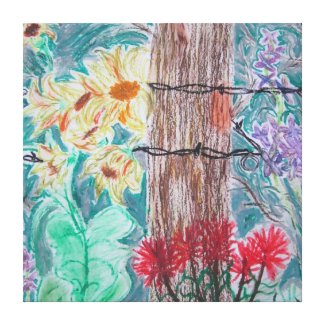 Tree and Wild Flowers Canvas Prints
by
NaturalView
View more
art printed on canvas
on Zazzle
1. Log into your Zazzle Account
2. Choose an item you'd like to refer by
Natural View
3. Go to the Share button and click "link" (Zazzle automatically adds your associate id here but remember you have to be signed into your Zazzle account)
4. Copy and paste links into your website or blog or share directly through email or social networks
Powered by
Zazzle Affiliate Helper
Click on "Zazzle Affiliate Helper" above, enter your associate id in the Zazzle Associate ID box. Click on "Advanced Settings" in the "Zazzle Store" box type "naturalview" (lower case with no spaces) then click search at the top right. This will display all of Natural View's products. For a certain product or design only, like "laptop bags" or "mums" type that into the large search box next to the search button and click the search button again.
Check off the items you'd like to display then click the "Get Html codes" button, copy and paste into your website or blog.
Thank You for your interest in the Natural View Affiliate Program!